Read Time:
1 Minute, 45 Second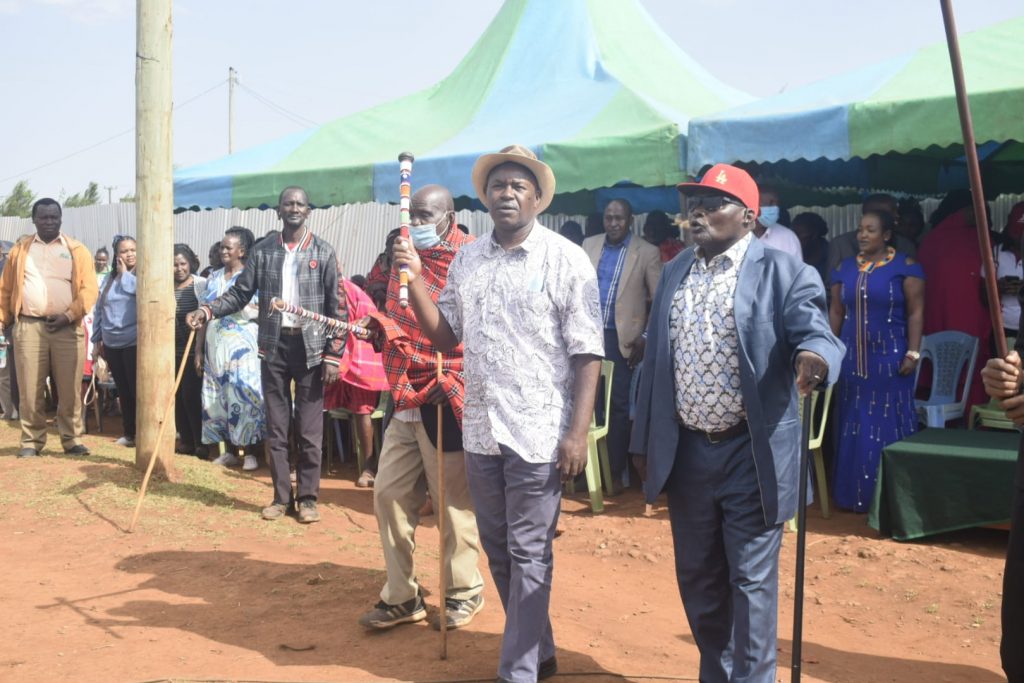 Residents in the cosmopolitan parts of Kajiado County are increasingly getting worried with the untamed manner with which gubernatorial candidate David Nkedianye and his deputy governor nominee Joseph Manje are sparking tribal conflicts in the campaigns.
The residents were shocked last week when Nkedianye and the Kajiado North MP Joseph Manje told a public rally in Kiserian that the county strictly belongs to the Maasai's and Kikuyus, a reason they are working together.
" I am with Nkedienye because this county belongs to the Maasai and Kikuyus.He speaks to the Maasai and I speak to my Kikuyu people," Manje said.
A resident association group in the county has termed the remarks as shocking, discriminatory and provocative to the other communities living in the county.
"It is with shock and dismay that in this day and age we have politicians who are fueling tribal wars and zoning a county like Kajiado that neighbors the capital city of Nairobi and has many other tribes living within," Mercy Nyaboke, the Vice chairlady of Young Ngong Residents Association said.
Apart from the Maasai and Kikuyus, the cosmopolitan areas of Kitengeal, Kiserian,Isinya,Kajiado and Ngong have people from the Kamba,Kisii,Luhya and even Luhya community.
The residents are now calling on the National Cohesion and Integration Commission chairman Samuel Kobia to summon the duo and probe them over the remarks.
Nkedianye's opponents have previously criticized of using politics of tribal discrimination to promote his campaign agenda. During his reign as the governor, he came under heavy criticism for isolating Non Maasai's in his development programs during his term as the first governor of Kajiado.
Kajiado governor Joseph Ole Lenku has also weighed in on the matter and called on relevant government agencies to take necessary measures.
" We cannot allow such remarks to go untamed at a time when as a county we are lobbying for more investors from all over the country and the world," Lenku said.
Lenku promised to work with all communities and to enhance more public participation in his programs without any for of discrimation