Read Time:
1 Minute, 38 Second
Four men and a woman in car theft syndicate cornered after several adjournments in order to delay justice.
Five suspects involving a woman accused of stealing a Toyota fielder in 2016 and placed on their defense after the court found them with a case to answer were yesterday cornered after several adjournments.
This is after the prosecution told the court that there was no compelling reason to delay the case further.
The accused persons were placed on their defence on November 27, last year after the prosecution called 15 witnesses.
"Defence lawyer is absent as he is involved in IEBC selection the Court was told.
However, this defence hearing has delayed. Next time your lawyer is not present be ready to proceed on your own. I won't allow you to adjourn the case again.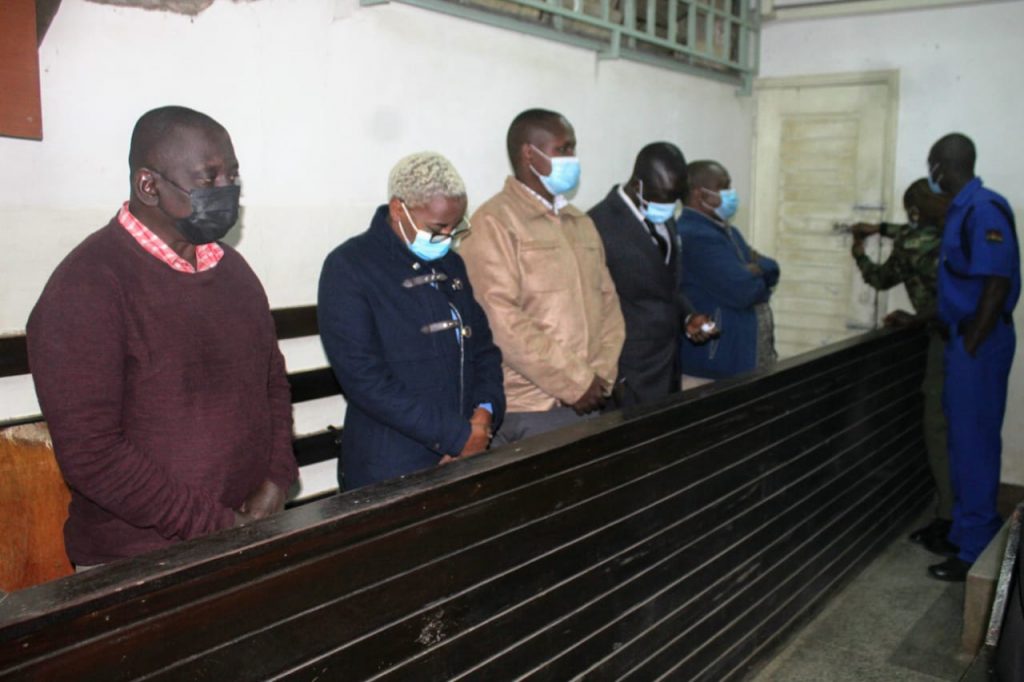 This is the last adjournment,"Kibera resident magistrate Hon. William Tulel ruled.
This was after they told the court through a Lawyer who held brief that their Lawyer was not available.
David Ronoh, Titus Namuye Buluma, Robert Kiprotich Bett, Judy Nyambura Ndichu and Joel Wanda were placed on defense by Kibera chief magistrate Hon. Abdulqadir Lorot on 27th November 2020.
"I have gone through all the evidence on record. In particular, I have considered the detailed submissions at this stage of the trial received from both sides…" said the trial Magistrate.
Hon. Lorot was transferred and the case is now before Resident magistrate Hon. William Tulel.
In the case, the suspects are accused of stealing a newly imported vehicle on September 3, 2016 at unknown place within Kenya.
The charge sheet says that they stole a motor vehicle registration number KCJ 879D make Toyota fielder valued at Sh1, 25m contrary to the penal code. It belonged to a businessman.
The magistrate directed that the matter proceed on November 2, 2021 for them to make their defence in the case.
The accused persons are out on cash bail of Kshs. 300,000 each.