Read Time:
2 Minute, 8 Second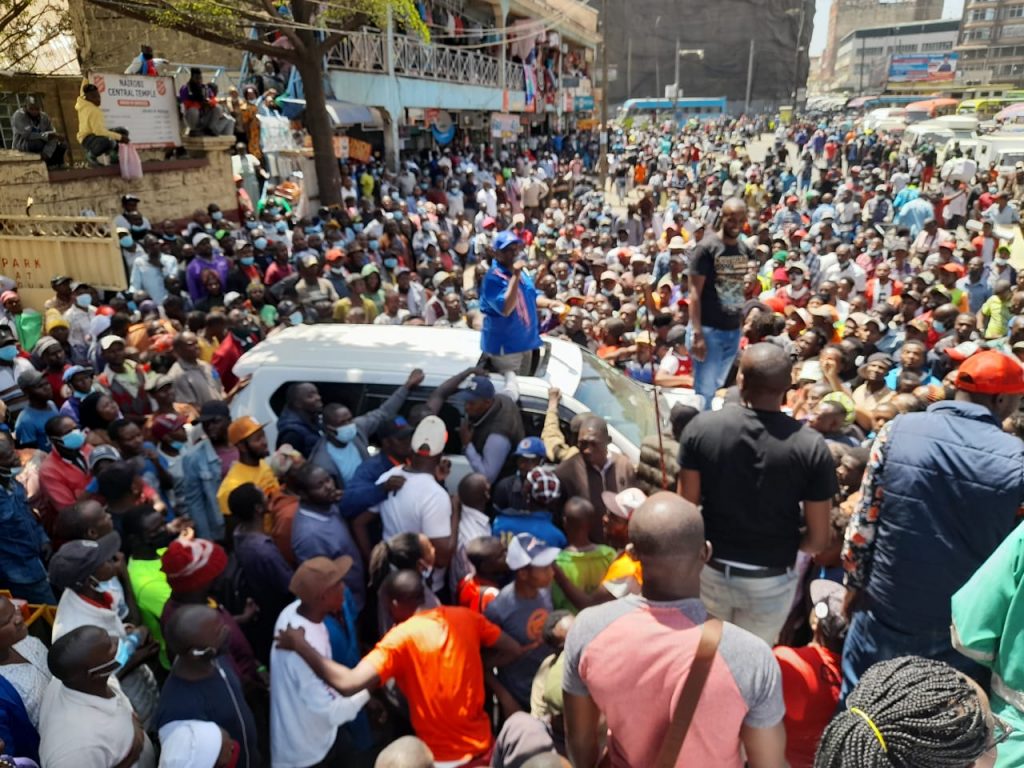 The Nairobi governorship race has continued to take shape with businessman Richard Ngatia now promising to deal with the city askaris menace that has terrorized small businesses for long.
'This is one of the biggest problem we have in Nairobi. I am passionate about SMEs and I know the pain they go through on a daily basis. Once in office I will ensure the policies in place that will ensure they operate without harassment as they also observe the laws put in place,' he said.
Ngatia said he will also construct markets like Burma where traders will be able to have customers just as they have while operating on the streets.
Nairobi's Inspectorate Department has been on the spot over rogue officers who manhandle hawkers with brutality.
On the garbage menace, Ngatia said the biggest problem was that firms hired have been engaging very few while it's a big industry that can employ young people who are jobless.
"Garbage is a very big industry that has been left to a few cartels. In my plan I will ensure that the majority of young people have been hired in the collection process. If everyone was brought on board, believe you me that Nairobi will be better than before," he said.
The city politician also urged Nairobi residents to embrace the culture of walking arguing that it would be the best way to decongest the capital.
Ngatia said with partners he will bring in place electric trains that will be ferrying passengers once they are dropped at the respective terminus.
Nairobi is the second most congested city in Africa and the fourth in the world with several reports showing that the traffic congestion cost an estimated Sh100 billion annually in lost productivity.
He said heavy traffic does not only cause pollution, it also leads to reduced productivity due to hours wasted on the road with Nairobi residents taking an average of 57 minutes to travel in the city.
In the last few weeks, Ngatia has intensified his campaigns as he angles to be endorsed by the ruling jubilee party.
Ngatia who leads the Kenya National Chamber of Commerce (KNCCI) has been leaning towards the ruling Jubilee Party in his various city forays.
" I have been a member of this party for quite some time now. I believe in its ideologies and that's why I am working tirelessly hard to ensure that I have been accorded its ticket for Nairobi. With its revival, Jubilee will be the most vibrant party we have in Kenya," said Ngatia.