Read Time:
3 Minute, 37 Second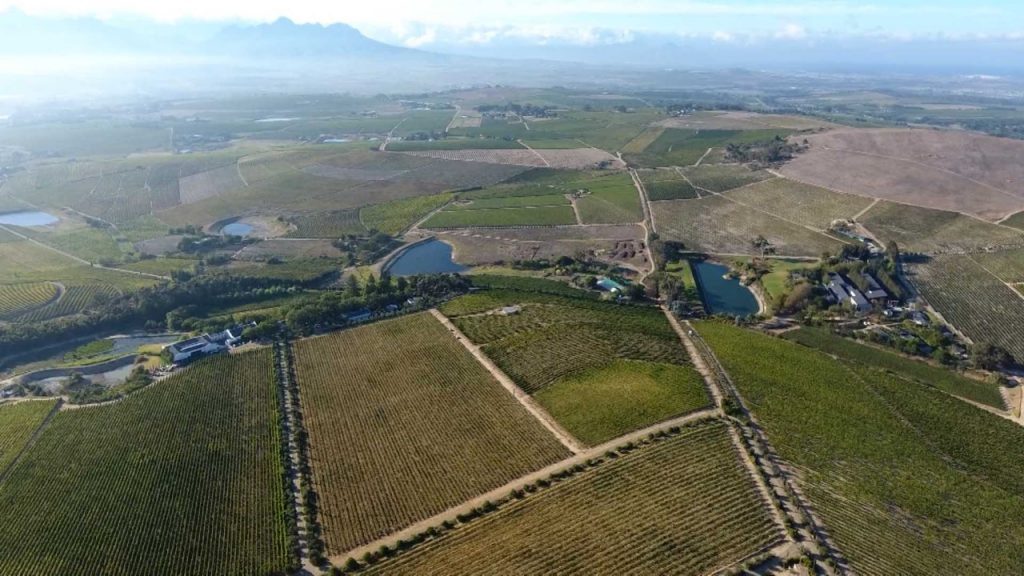 Credits CNN
On this week's Inside Africa, CNN International explores South Africa's world-renowned wine industry, which is undergoing a transformation where challenges are being met with innovative approaches and inventive solutions.
The programme meets Professor Evodia Setati, a Senior Researcher with the Stellenbosch university's department of viticulture and oenology where much of her work involves micro-organisms. She, her colleagues and their students are trying to understand the effects of climate change on vineyards and the grapes they produce.
"The vineyards ecosystem is influenced by environmental factors and…we have had so many rounds of heatwaves and that has an impact on the ripening process," she says, adding: "Climate change is one of the biggest threats…so that means that we have to look at more drought resistant crops."
Next, the programme meets Matthew Copeland, a Senior Winemaker at Vondeling Wines, a wine estate with a three-centuries-old winemaking tradition that is working to protect botanical diversity and combat climate change. "We've got solar, we do alien vegetation clearing for water retention, we manage our effluent very, very carefully and we use that for irrigation again, so we use our water twice," he says.
"It's very hard to innovate on a tradition-based product that is literally thousands of years old, but what we have now is lots and lots of data so we can see what is working and why it's working, and we can… say right, we're going to do this differently," explains Copeland.
Outside Cape Town, another conservation-minded winery is using an ancient approach to keep its vineyards free of pests. Corius Visser, Managing Director at Vergenoegd Low, explains how they use runner ducks to remove pests from rice-paddies: "As they are herded through the vineyards, they will pick up snails and small insects… and in a cycle of 14 days they'll be going through the farm and actually keeping all the pests under control."
In addition, CNN learns that some of the runner ducks' eggs also find their way into the kitchen at Clara's Barn, a new restaurant recently opened by one of South Africa's most acclaimed chefs, Bertus Basson. "The wine industry and the food industry in South Africa go hand in hand… If it wasn't for the wine industry, the restaurant industry wouldn't have developed as well as it has done in South Africa, and I think vice versa," he says.
Next, the programme meets Rico Basson, Executive Director at Vin Pro, a non-profit organisation in the small town of Paarl providing specialised products and services to help the wine industry grow and evolve.
"VinPro has 2,700 members, they include the grape growers, the producers, wineries, and we offer various products and services, very technical services…knowledge transfer, information sharing, keeping our members up to date with latest trends, forecasts and information," says Basson.
Additionally, they also provide programmes to connect growers to new scientific discoveries and innovative technologies. "And within that would be flagship projects which are things like water efficiency… how do we manage climate, so we've got a number of technical programs," he explains.
VinPro is also home to the Wine Arc, a business-unit taking sustainable transformation of the wine-industry forward through career-development programmes, land reform initiatives and, by supporting black-owned wineries. The programme meets Wendy Petersen, Executive Manager of the Transformation Unit at Wine Arc.
In December 2021, the Wine Arc opened its doors as a 'brand home' for black-owned wine businesses. "When you stand on this deck of ours and you overlook Stellenbosch, it's the authentic story of Stellenbosch… diversified cultures all coming together and being part of this unique industry," says Petersen.
For Stellenbosch Winemaker Carmen Stevens, Owner of Carmen Stevens Wines and the first black South African to graduate from a winemaking school, the launch of the Wine Arc is a welcome initiative. "It is such a fantastic initiative… and it shows our heritage, it shows where we as black owned brands are coming from," she says.
"Wine making was open to white South Africans only, when I got into the industry…the challenge was to prove that I am capable of making wine, capable of making decisions, capable of standing my ground," says Stevens.