Read Time:
1 Minute, 25 Second
City Hall offices are currently being renovated in a bid to improve the working environment for employees.
Nairobi Deputy Governor Ann Kananu on Thursday inspected ongoing refurbishment and renovation of the offices.
Ms. Kananu has rolled out renovations of all City hall buildings,office spaces, toilets and re painting buildings to make the famous County Head office looks neat.
She was accompanied by Alan Igambi, County Executive Finance, Chief Finance Officer, Halkano Waqo, Chief of Staff, Mutunga Mutungi,MCA, Mlango Kubwa, Patricia Mutheu and Alvin Palapala, MCA Kitisuru.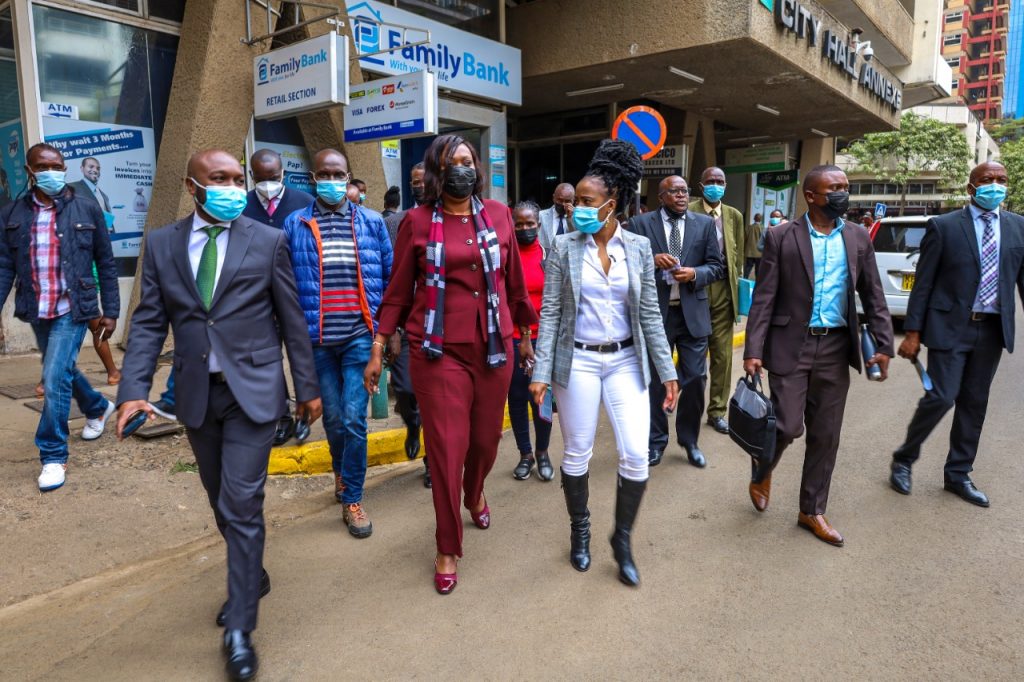 "It is my responsibility to ensure that County workers have a clean and safe environment to work in in order to serve Nairobi residents better and whole heartedly. These ongoing renovations will provide that environment for service delivery to thrive."
She also visited the holding place for City Hall Court which has been smelly while the toilets have been in bad state for a while.
Recently NMS under Director General Mohamed Badii called upon Building owners to also repaint all their properties for neatness.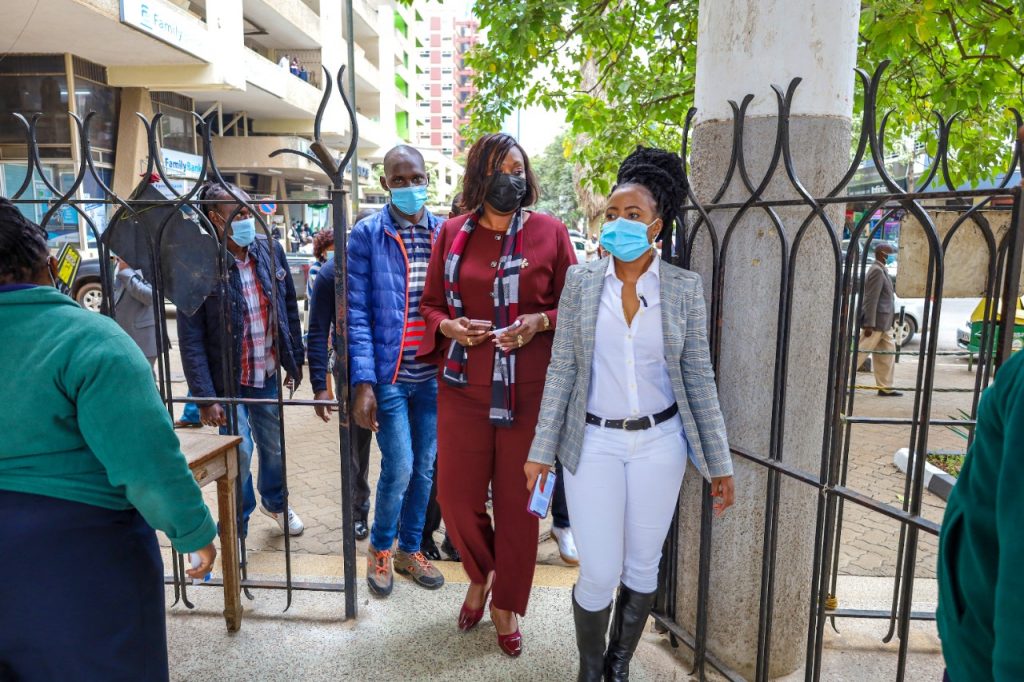 City Hall is the headquarters of the Nairobi County government, housing both the county executive and County Assembly, lacks proper washrooms making provision of proper sanitation a challenge.
Some of the projects such as rehabilitation of offices and corridors, as well as washroom had their contracts awarded during Governer Mike Sonkos tenure but works had not commenced.
City Hall was constructed in the 1950s along City Hall Way as the main offices of the Nairobi City Council. The building was later expanded in 1981 with the addition of the 13-storey City Hall Annex which now hosts most of offices for Nairobi County.