Read Time:
2 Minute, 27 Second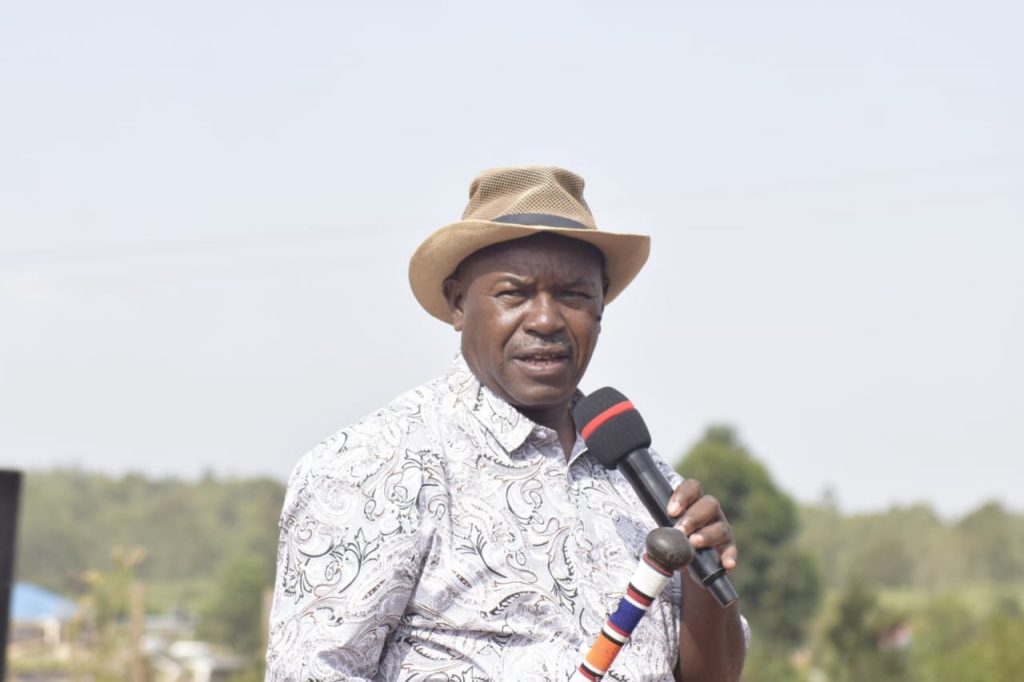 Shocking revelations have emerged on how Former Kajiado Governor David Nkedianye has been leading a wave of confusion and blackmailing Azimio La Umoja leaders in his quest to be governor.
A source from the Orange Democratic Movement (ODM) said that the former Governors has resorted to threats to try and win favours.
Nkedianye who was recently castigated for sparking tribal politics in the county has come under sharp scrutiny with locals now calling for decent campaigns.
A union bringing together ODM and Jubilee aspirants among them elected leaders has strongly stood against Nkedinye's political maneuvers, calling him out for sabotage and confusion.
He is specifically being castigated for going against initial plans to have both Jubilee and ODM backing the incumbent for reelection while the senate seat was to be reserved for him to contest.
Kajiado Majority Leader Julius Moipai, Kajiado Minority Leader Daniel Naikuni and several MCAs have clarified that majority of th aspirants believe that Nkedianye must be asked to drop his bid so that the Azimio supporters can have the chance to reelect Lenku.
" We need continuity of service delivery and not confusion and it is obvious an incumbent cannot be denied the opportunity to defend his seat.We are asking our friend Nkedianye to stop his schemes of fueling division and blackmailing leaders," Naikuni said.
They said that Nkedianye started creating confusion after falling prey to media speculations that Kajiado had been zoned only for him to quit ODM for Jubilee.
They claim that Nkedianye has been collaborating with a few leaders at Jubilee headquarters to undermine ODM leader Raila Odinga
Three weeks ago,Governor Joseph Lenku dismissed as unrealistic talks about reservations of some seats between ODM and Jubilee parties in Kajiado.
Lenku dismissed a statement attributed to county ODM chairman Tarayia ole Kores which stated ODM will take the senate position, Woman Representative seat, and three MP seats plus 13 MCA positions.
Sources at ODM indicate that the party leader Raila Odinga has identified Lenku as his key pointman in the larger Maa region and that the party will not get into the confusion created by the Nkedianye camp.
Raila made the resolve after Nkedianye decamped from the Orange party to Jubilee. He is said to have feared nominations would not be fair.
In a statement read by Kajiado ODM branch chairman Tarayia ole Kores, the party said it had resolved to back Lenku's reelection bid. He spoke in Ongata Rongai.
"After a robust discussion among ourselves, we have taken exception to the defection of one of our members, David Ole Nkedianye, to another party," he said.
The officials spoke after a meeting of all party aspirants.
The ODM branch chairman said the decision by the former governor (Nkedianye) to leave the party in "total disregard" of any consultation with the party leader or party organs, can best be described as "betrayal" of the party leadership.