0
0
Can you imagine how your child would feel when you bequeath them with a property that you bought for them, say 10 or 20 years ago.
Can you imagine the value that such a property will have acquired in one or two decades to come? Make that decision to bless your children today.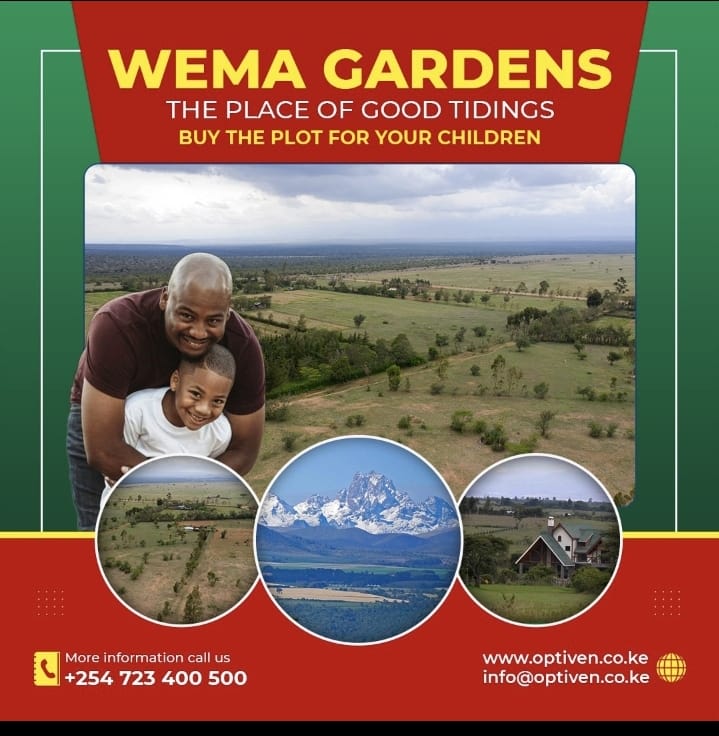 Optiven Ceo George Wachiuri says ,With only 399K today, your child will be owning a property in this fast growing town in the next few years to come.
It's that simple. Call us now: 0790 300 300 or 0723 400 500 www.optiven.co.ke