Read Time:
2 Minute, 6 Second
Optiven Real Estate Limited, a leading real estate company in Kenya, has launched a new movement aimed at empowering women to invest in land.
The Imarisha Dada movement was launched on Thursday at the company's office and is designed to provide women with the opportunity to invest in a piece of land with Optiven for as little as Ksh 300,000 as a deposit.
The company's CEO, George Wachiuri said that the movement seeks to help women secure their financial futures by investing in real estate.
He said that Optiven real estate is keen on securing the future by offering value-added properties with title deeds to women across the Country
Wachiuri said the company has been recognized for his contribution to the real estate sector, having won several awards for his leadership and innovative approaches to real estate development.
"The Imarisha Dada campaign encourages men to invest in their female loved ones by helping them secure their future. When you invest with Imarisha Dada, you'll receive a Cashback of Ksh 4,000, which you can use for a well-deserved vacation, purchase something you've had your eye on, or reinvest in your land," Wachiuri said.
Wachiuri further said that by investing in Imarisha Dada, women become part of a community of smart, savvy women who are taking control of their financial futures.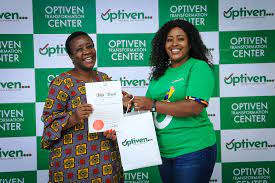 He said that the company's expertise and support ensure that the investment is in good hands, and your land value will grow over time.
"The Imarisha Dada movement is a unique opportunity for women to invest in land with a reputable company, and the benefits extend beyond just financial gain. Owning land gives women security, independence, and a sense of accomplishment. By taking control of their financial future, women can achieve their goals and dreams, and the Imarisha Dada campaign is an excellent starting point," Wachiuri said.
Optiven Real Estate Limited is a leading player in the Kenyan real estate market. With a track record of delivering quality properties and excellent customer service, Optiven has become a household name in the country.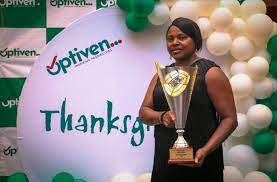 The company has grown to become one of the most reputable institutions in the country and has won several awards in recognition of its work.
Optiven has its headquarters in Nairobi, but also has branches in other parts of the country, including Mombasa, Eldoret, and Kisumu.
They offer a wide range of real estate services, including land purchase, property management, and construction.
Invest with Optiven
Tel: 0790 300300
Email: info@optiven.co.ke